Sequel to serious crime :
Police get tough with rent-a-car companies
The police will come down hard on Rent-a Car service companies whose vehicles are involved in serious crime.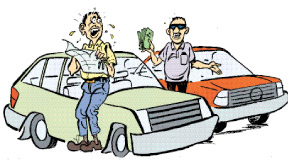 Police have issued a stern warning to Rent-a Car service companies to be vigilant when renting out vehicles to strangers without checking their identity. It has come to light that Rent-a Car vehicles had been involved in various crimes in the recent past, Police Media Spokesman, SP Ajith Rohana told the Sunday Observer. He said the Mavil Aru incident was a clear case of robbery where the police arrested a gang of robbers posing as policemen.
The Rent -a Car Service vehicle which they had hired was also seized by the police. In another incident two persons were killed near a church at Kochchikade in Colombo at night by robbers travelling in a Rent-A Car vehicle.
The spokesman cautioned owners and employees of Rent-a Car Service that they too were liable when their vehicles were used to commit crime. The owner of a Rent-a-Car company or its employees could be detained by the police or produced in court when their vehicles are involved in criminal cases.
Owners of Rent-a-Car companies can be charged with aiding and abetting those who commit crime and renting out vehicles to those who do not hold valid driving licences.
Rent-a Car companies should be careful when renting out vehicles and they should also ensure that the driver holds a valid driving licence.