Seylan launches avurudu promotion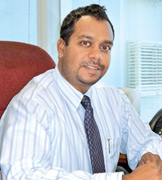 Seylan Bank will celebrate the Sinhala and Tamil New Year with a promotion and gifts for everyone.
In keeping with the traditional and age-old spirit of ganu-denu, Sri Lankans young and old, are invited to deposit in Seylan Avurudu Thanpathu and Seylan Tikiri accounts and receive gifts upfront. This promotion is operative until stocks last.
Seylan Avurudu Thanpathu is a 12-month term deposit and an ideal savings mechanism this festive season. Every deposit of Rs. 50,000 or more brings with it a gift pack of four Seylan branded porcelain (Royal Fernwood) mugs in shades of red, yellow, pink and green.
Deposits between Rs. 5,000 and Rs. 19,999 in a Tikiri account offer depositors a gift pack of three 'Blocky Toys'.