Lend them your ears!
Millions of people share this vast, daunting world with you and me...but, not everyone is able to enjoy all that the world has to offer in the same manner you and I may do; not because of the colour of their skin, their race, religion or status in life, but due to something entirely different. A disability they may have had from birth or got through a disease or an accident.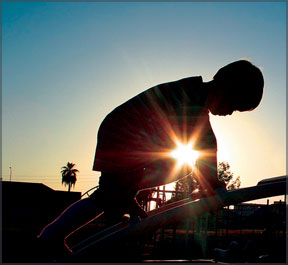 Unlike many of us, the differently abled have to face many challenges in a world especially designed to accommodate the needs of the average, normal person. More often than not, they become a 'forgotten segment' of society in many a development project or plan for the uplift of life.
They are virtually left to grope in the dark and survive on their own despite their handicaps. As there are many differently abled children in our country too, we decided to give voice to at least some of their thoughts, needs and dreams, on this, their special day.
Perhaps, we may never know in our entire lifetime what it means to be handicapped, but this does not mean we should be deaf or blind to their needs... We should always reach out and try to make the road they have to travel as easy and obstacle-free as the one you and I travel on...
What deafness is and related facts
Deafness is the loss of ability to hear normally. There are two types of deafness-conductive and sensori-neural.
Conductive deafness is due to interference with the conduction of sound across the middle ear to the inner ear. Sensori-neural deafness is due to reduced function of the inner ear (cochlea) or the nerve fibres leading to the brain.
Deafness caused during pregnancy or at birth is called congenital deafness. Defects as the foetus develops sometimes produce congenital conductive deafness. Less frequently, other infections or complications of pregnancy and birth may cause deafness.
Acquired deafness in children is most often due to fluid forming in the middle ear. The commonest cause of deafness in adults is called presbycusis.
The trauma of head injury, often from accidents, can cause both types of deafness.
***
Supun, the super rider
Riding high on the racing track is 12 year-old Supun Lakshita Ganegala of Medawachchiya. When I met this smart, talented boy, small in stature, but big in his achievement with a trailer bike, I realised that with a little help, he could be geared up to bring great honour and fame to his motherland in the future.
Perhaps, little Supun's relationship with bikes began when he was exposed to these huge contraptions on wheels at his father Nandasena's humble workshop. He runs a small business repairing motorcycles and his eldest son Supun is sure to have first tasted the thrill of riding at this place.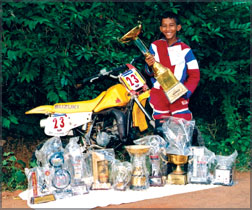 When I spotted the two motorcycles with racing number plates sitting in the small, congested hall in Supun's house, I was amazed that this little boy could even ride them considering his size. But ride them, he can, and not just for fun, as an amateur but, on a professional level. Little Supun (a student of Sangilikandarawa Maha Vidyalaya) has already proved his mettle on these iron machines by bagging many trophies too..
When I asked him how he manages to control these trailer bikes, he explained with confidence "My father holds the bikes for me.... and once I am on wheels I am not scared at all". Then I queried as to how he began riding and why he took a liking to riding.
"When cycles came for repairs to my father's workshop I tried riding some of them during test runs. I succeeded in mastering them. Even when I was in the montessori, I won the tricycle race. I could say that this victory kindled an interest in my tender mind for riding. As I grew up I developed a belief that I could win motorcycle races with sufficient practice."
"My father entered my name for the Gajaba Super Cross race in the under ten category in 2004. I rode a CR 85 and came second".
Thereafter it had been a series of victories for Supun but he is now facing the problem of not having a suitable bike to participate in these races. His father who is committed so much for son's future says "This is an expensive affair. The training needs so much money. We are poor and we cannot afford to buy motorcycles of quality. The cycle he uses now is not suitable for races".
Supun's achievements on the track so far...
He won second place in the 2004 Minneriya Super Cross.
* First place at Talduwa race in 2004
* In the Nuwara Eliya April season race he comfortably reached the 1st place and received so much publicity on TV.
*At the Diyatalawa Races in April 2005, he was placed second.
*In 2005 June, he won third place at the Minneriya races.
*In 2005, at the famous Gajaba Supercross, he hit the limelight winning the first place.
*In 2006 he rode at Tissamaharama and came third.
****
"Hear them out... Don't turn a deaf ear when children with special needs cry out for help"
The Deaf School at Ratmalana is a place where many a child's life is enlightened. The school's aim is to coach these children to live independently. About 245 children study in this school. The children who are from far away places and those who cannot travel to the school everyday, have the facility of staying at the school hostel.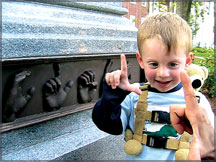 Teachers here use the sign language and voice to communicate with the children. There are children who can hear to some extent with the aid of hearing aids. Teachers try their best to train the children to lip read.
Then they can understand a person talking even if he/she does not know the sign language. Their main aim is to make the child talk. Since they do not hear sounds, they hardly learn words and their meanings.
Teachers try to make them speak words, phrases and sentences. These children sit for the Grade 5 scholarship examination and G.C.E Ordinary Level examination, but not for the Advanced Level examination.
Even if they reach the right age to do the A/L exam, their intelligence level does not, as that of a normal child who is in grade 9. Deaf children are not very good at expressing themselves. They read and write, but not to an extent where they can answer a question in a G.C.E (A/L) paper.
However, they are more attracted to vocational training courses than academic work. The school provides training courses such as printing, sewing, beauty culture and weaving for girls and carpentry, horticulture, computer and woodcarving for boys.
"If a child is found to be deaf, he/she must be brought to a school for the deaf as soon as possible", says the school principal, Mrs. M. H. Wijeyratne. "There are study programmes for children from the ages of one to five as well", she adds.
Here's what some of these differently abled children had to tell us ... Madushanka Gabriel, a student at the Deaf School, is the youngest in his family. One of his sisters is also a victim of deafness. He is from Alawwa. So he stays in the hostel.
He is being treated well by the family and they are always there to help and support him when he is in need. He has many friends in Alawwa, but he is not very keen on joining them to play.
He does not seem to have much hope about his future.... English and Sinhala are his favourite subjects. "I love my family; they are the ones who help me a lot. I must thank the school and the teachers who are very good and kind to me. I do not have any regrets about being deaf. In fact, I don't think about it at all", he says with an innocent smile.
Lashan Rajitha Pieris, another student who resides in Moratuwa, is lucky to have a sister who helps him a lot in his struggle to win the battle of life in his silent world. He has been at this school since 1994.
"I like to speak to children who can speak; I play with them at home. Tharindu and Eshal are my best friends. I somehow manage to speak to them through sign language," he says. He likes to be in the school and his favourite subject is English.
Eranga Sandamali is the eldest in her family. She has a brother who can speak, but unfortunately, fate has treated her sister too the same way it treated Eranga. She likes very much to learn weaving, beauty culture and sewing, but her favourite is beauty culture, and she expects to develop her knowledge of sewing when she leaves the school.
Janitha, her friend, who can speak as a normal child, helps her a lot when she is at home in Werahera. "I don't have any worries about being deaf and I'm very happy about what I've done so far. I do not mind being a differently abled person because, I feel I'm just like my friends here", she says.
When Sampath was born, his parents might have thought that God has been unfair by him, but they might have actually not known that he was blessed with a talent which would make them proud some day.
Sampath Perera who resides in Horana is a talented wood carver just like his father who is a carpenter. He won the first place in a wood-carving competition held recently. Sampath is also blessed with a brother who helps him a lot when he goes home. He likes wood-carving and learning computer than any of the other things he learns.
He also wishes to continue with wood-carving when he leaves the school. "I don't have any worries about being deaf, but sometimes I feel bad when I really want to speak to someone", he says.
Gayan Shantha from Galle is another student who has learnt much at this school. He has two brothers who are happy to have a brother like Gayan. He has no plans about what he will do after leaving the school. "It's a pity that I don't have any friends who can talk. All I have are these friends I have made here", says Gayan pointing out to the friends in his class.
Children whose hearing is impaired should be treated as normal children because all that they need is love and recognition, not sympathy. If people could see them as children with special needs, this is the best anyone can do for them to keep them happy.
They tend to misunderstand people as they do not hear what others say. We must understand their mentality and help them to stand on their own feet. Parents especially should understand the needs of these children. They are the ones who can help them more than any other persons in this world.
You too can be a guiding light to them by being a friend to them and listening to what they say. Be patient, kind and gentle with those who live in a silent world, never hearing the voices of their loved ones, the sweet melodies of music and the beautiful sounds of Mother Nature.